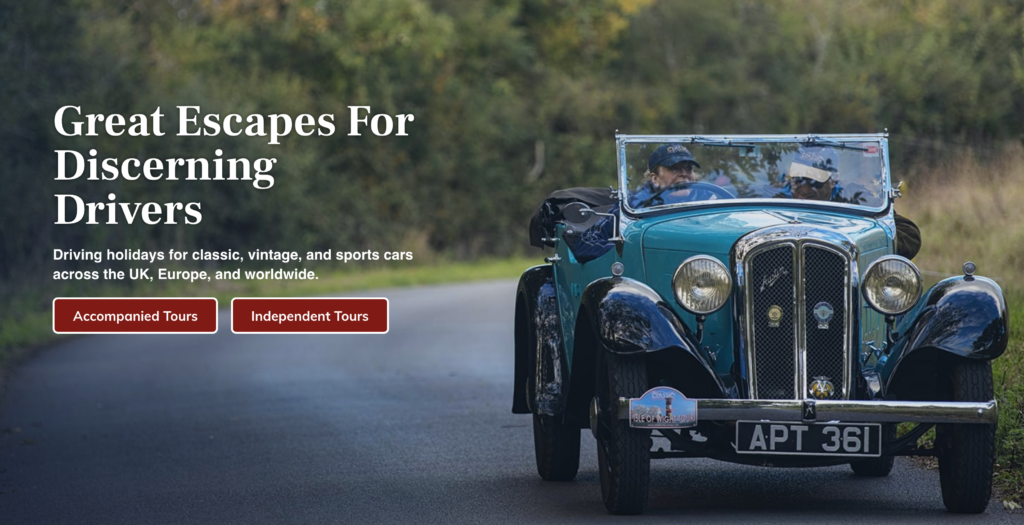 Our sister company, Classic Travelling, offers fabulous scenic driving holidays and tours to amazing places in the UK, Europe and beyond.
You have a lovely car, and you now have Classic Travelling fitted luggage, so you need somewhere wonderful to drive and visit.
Either join one of our accompanied small-group tours or choose to travel independently. We can arrange tours for individuals, groups of friends or clubs.
Classic Travelling was established in 2003 and offers motoring holidays for classic, vintage and sports cars. The founder of the business, Sarah Dowding, has extensive experience of touring and motoring, having driven well in excess of 250,000 miles over the finest roads in the UK, Europe, North America, and southern Africa. With Classic Travelling's continual presence on the best touring roads, we are second to none for advice about exploring the world by road, and off the beaten track.
Our knowledge and experience means we have an in-depth and unique knowledge of where to drive, depending upon your budget, interests and car. We pride ourselves on our attention to detail in preparing every trip we undertake, for both clubs, groups and individuals. Let us take away the hassle and guesswork of organising your holiday, leaving you the time to enjoy yourself.