What materials are the cases made from?
The bags are available in a range of materials/fabrics:
Polyester Canvas: Our standard canvas is a hard-wearing fabric which is water-resistant.
Colours: Black, Navy, Grey, Red, Bottle Green, Burgundy, Royal Blue


Mohair Canvas: The same fabric as used for high-end cabriolet hoods and is waterproof, fade-resistant and hard-wearing. 
Colours: Black, Navy, Grey, Dark Green, Dark Red, Beige, Brown. Other colours, where available, will incur a 10% surcharge.


Faux Leather: A soft, supple and grained faux leather virtually indistinguishable from real leather. Waterproof and so suitable for suitcases.
Colours: Black, Navy, Dark Grey, Dark Brown, Dark Red, Red, Dark Green, Silver Grey, Toffee, Terre, Tan, Beige, Stone, Cream, & Ivory.

Special Requests: We can make your luggage from other materials such as Alcantara, Harris Tweed or even your family tartan. These will incur a surcharge. Please enquire.
The interior of the bags is black brushed nylon fabric, but we can offer other fabrics or colours for a surcharge.
The sides of the cases are stiffened with covered polypropylene panels, and on some designs some of which can be removed for easy storage.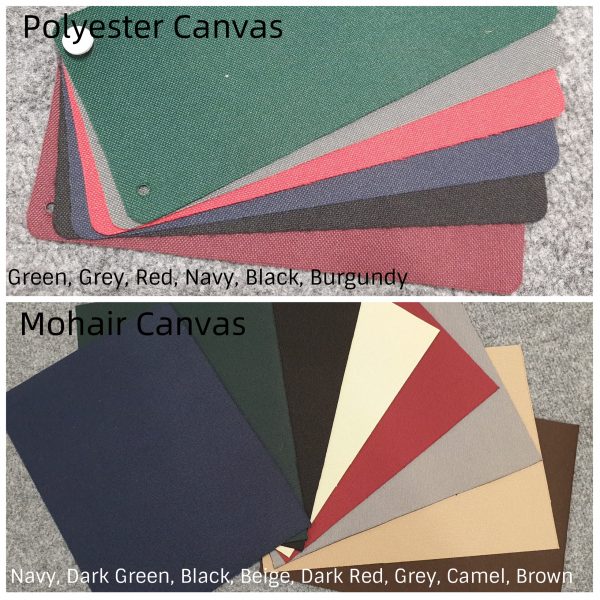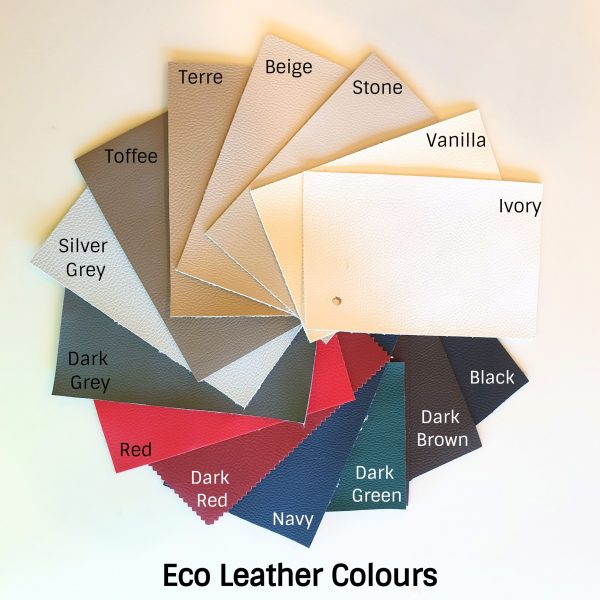 Which trim colours are available?
We have two types of trim material: polypropylene binding and a faux leather vinyl trim (used for many classic car trims).
Polypropylene Colours: black, scarlet red, silver-grey. Royal Blue or Orange are available as a special order.
Faux Leather Vinyl Colours: black, navy, dark grey, dark green, dark red, red, ivory, cream, tan, silver grey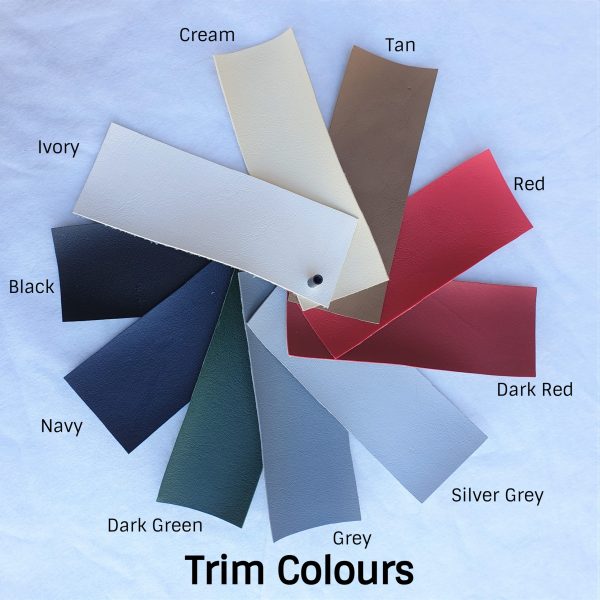 Are the cases waterproof?
The mohair canvas is waterproof as it is the same fabric as used for car hoods. The Faux Leather is also waterproof. The polyester canvas is water-resistant only. 
For suitcases on luggage racks we use water-repellent zips (YKK Aquaguard), so we have made the luggage as water-resistant as possible, but you may wish to have an extra cover if driving through persistent and heavy rain.
However, we do not guarantee our bags and cases as fully waterproof as there may be water ingress in the zips, as well as stitching, and panel joins.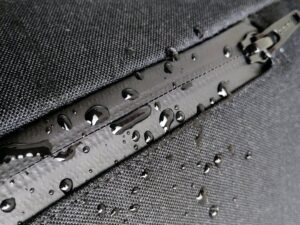 Can I choose handles and trimmings?
Yes, we have five styles of handle to customise your cases. Different handles suit different styles of case and we will default to some styles automatically.
The black flat handle suits cases which are close-fitting against seats, for example the Morgan cases.
The faux leather handles look great on the suitcases in particular.
The black rubber handle suits the more modern sports cars. 
The shopping style handle is best for bags that are lifted out from above, as in the Lotus, Porsche 356, MX5 and others.
The self-coloured fabric handle will be made from the same materials as your case to perfectly match.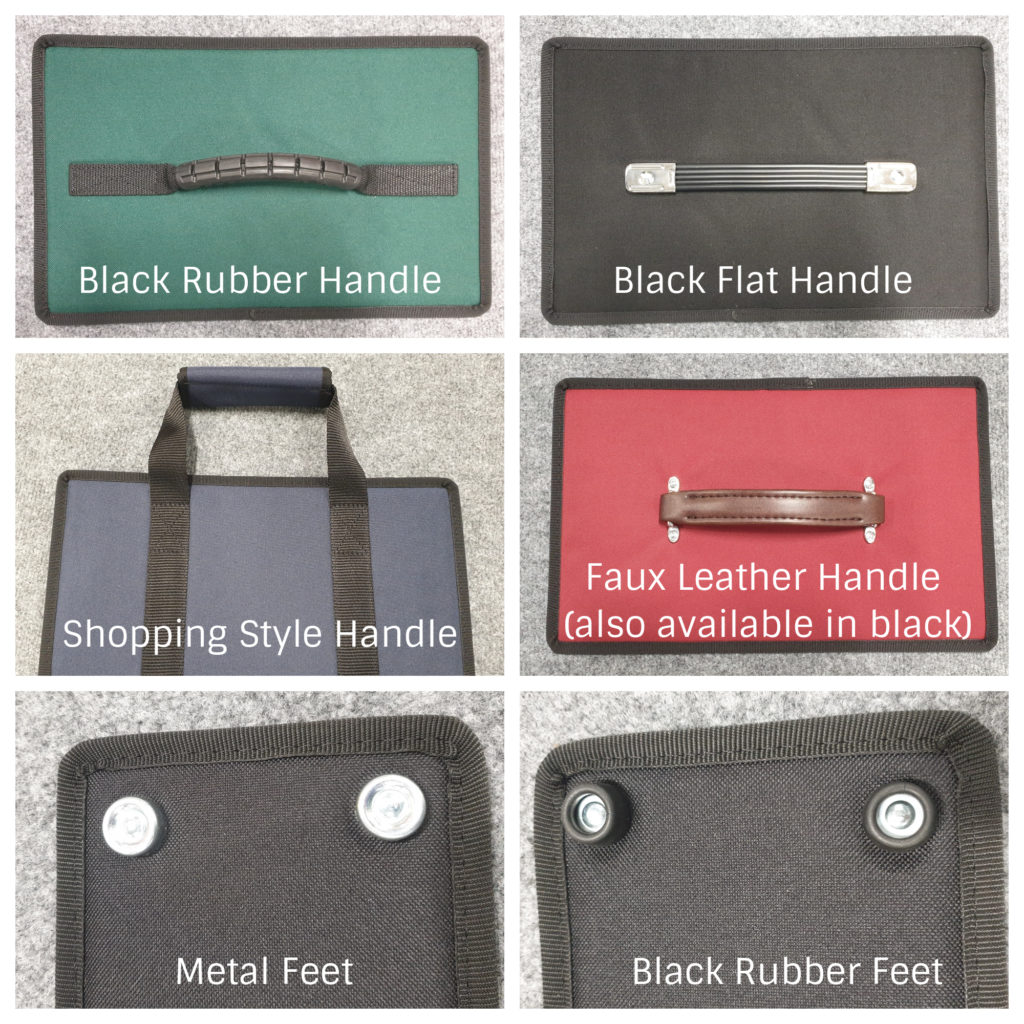 How long do I have to wait for my order?
Our lead times are up 4-6 weeks for making your bespoke luggage and sending it out to you.
I can't see my car. Can you make me some to fit?
Although we have luggage designs for over 180 different models, if your car doesn't appear on our website, special orders can be commissioned. We will endeavour to help you realise a set of bespoke fitted luggage for your car.