Bentley Travelling Luggage
Bentley is one of the most expensive and luxurious cars, and driving one will make you a talk of the town. This famous car is not only well-known for its luxurious features but also with its high-performance speed.
If you are to go on a long road trip across the UK or in any other locations in Europe with your Bentley, you will definitely need a piece of fitted luggage for your car if you want to free yourself from the stress of having your travel essentials all jumbled up in the trunk.
Getting an expensive car doesn't always mean you also have to buy the most costly customised travelling luggage that is offered in the market. At Classic Travelling, we manufacture bespoke travelling luggage for more than 170 models of luxury cars using high-quality materials at low prices.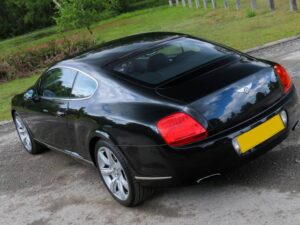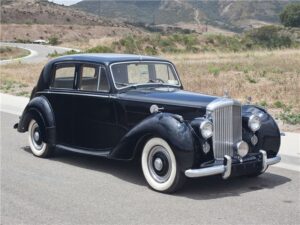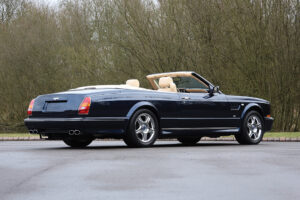 Fitted Bentley Travelling Luggage
Providing driving tours for luxury and vintage cars for so many years, Classic Travelling knows the need for car owners to have luggage that is well-fitted to their vehicles. Luxury cars' trunk spaces are different from most of the cars; that is why it is difficult for owners to find the luggage that fits perfectly on their trunk. Thanks to our wonderfully-made fitted luggage, you can now avoid all the packing dramas that come with travelling.
Our bespoke travelling luggage is made with high-quality polyester and mohair canvas – fabrics that are known for being hard-wearing and water-resistant. Each side is stiffened with removable PVC for your convenience, and we use waterproof zips for added water-resistance. They are shaped perfectly according to a specific car model and can be made more personalised by adding embroidery or print with either your name's initials, club logo, or car registration.
Aside from our bespoke travelling luggage, we are also known for providing driving tours for individuals and groups who want to see the most scenic parts of the UK and Europe. We provide honest and detailed preparation to make our clients' road trip experience a memorable one.
You can purchase your bespoke travelling luggage through this website. You may also call us on 01264 710375 and 07712 836383 or email info@classictravelling.com if you need assistance to place your order or to enquire more about our products and driving tour offers.